Thirty-four goals in twenty-two games in the last season (more than 1.5 goals per game on average!). Top scorer in his country's league on several occasions. Golden boot in the Fiji Cup in 2019. Thirteen goals in 27 games with his national team. He was born in August 1992 and his name starts with "G" for Goalscorer. We are talking about Gagame Feni, from the Solomon Islands and, by now, a historic player in Oceanian football.
The Solomon Islands, located in the heart of Oceania, close to Papua New Guinea, Vanuatu and Australia, have a surface area of just 28,400 km2, distributed in its 6 main islands and more than 900 smaller islands. Its area is equivalent to barely 1% of the territory of Argentina. It has a population of approximately 720,000 people, most of whom work in subsistence agriculture and fishing.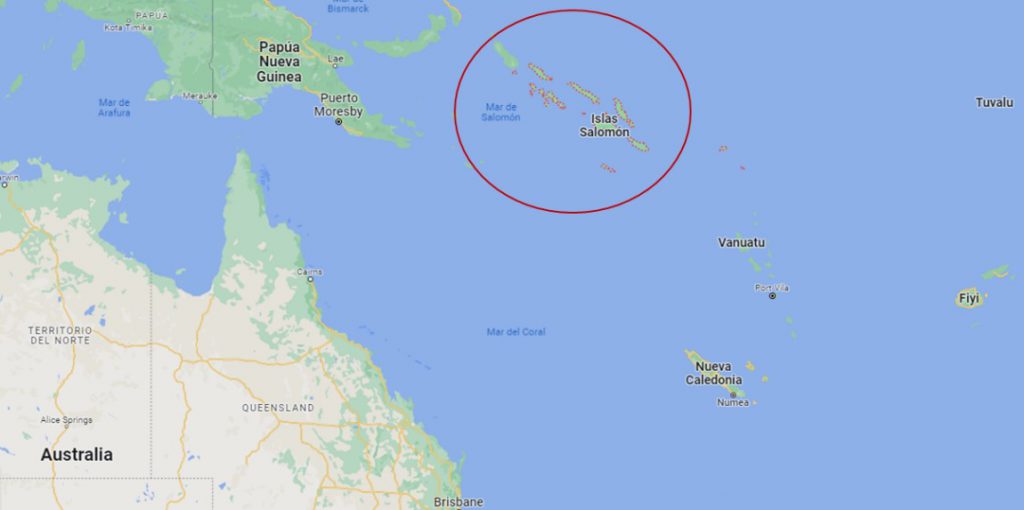 Gagame Feni started playing soccer at Uncles FC, which was the previous name of reigning champion Solomon Warriors, and thanks to his soccer skills he was selected for a training program at Suburbs Soccer in New Zealand, where he continued his studies.
In New Zealand, close to turning 18, he was recruited by Canterbury United and after a good season at that club (2 goals in 15 games), he was hired by Waitakere United, where he won the league title in the season 2011-12. At the age of 20 he returned to Solomonian soccer, to play two seasons with Solomon Warriors and one with Western United.
Between 2015 and 2020, Gagame had a season at Hekari United (Papua), returned to Western United and Solomon Warriors in his country, and then signed for a year with Suva FC (Fiji) in 2019. At the beginning of 2020, he joined ABM Galaxy from Vanuatu, but he only stayed until August of that complicated pandemic year.
The last three seasons, and with a lot of accumulated experience, Gagame has been one of the main players in the league in his country. The 2020-21 season, with Laugu United and Solomon Warriors (half season in each club), and the 2021-22 and 2022-23 seasons with Kossa FC. Precisely while playing for Kossa, he established himself twice in a row as the top scorer in the league, with 14 goals in the previous season and with an impressive mark of 34 goals in 22 games in the season that ended a couple of weeks ago (more than half of the 66 goals the club scored!), as well as scoring a goal in the qualifying round for the OFC Champions League 2023.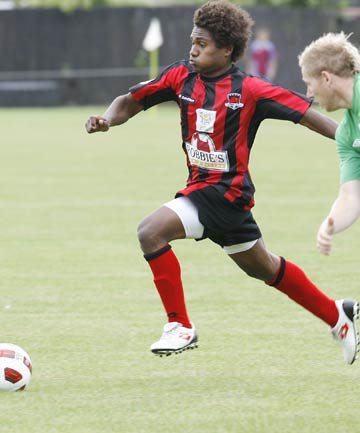 At the national team level, Gagame has been present in calls since July 2012, and he has participated in the qualifying processes for the 2014, 2018 and 2022 World Cups. His 13 goals in 27 games played with the national team, place him as the fifth highest historical scorer in his country (9 of those goals were scored at the 2019 Pacific Games, in which he was the top scorer of the tournament).
At 30 years old, and currently as a free player, Gagame Feni feels that he can continue to grow in football and bring joy to the club for which he plays.
Just 2 days after having played the preliminary phase of the OFC Champions League 2023 with Kossa FC against Solomon Warriors (who finally qualified for the final phase), Gagame agreed to give an exclusive interview for AlterFútbol, to talk about his career, the football in Oceania, and his plans for the future.
Ienzo Duarte (ID): Thank you very much Gagame for giving me the opportunity to talk with you now that the season in Solomon Islands is over. Let's talk first about your beginnings in soccer. You started your football career at various clubs in New Zealand (Nelson Suburbs, Canterbury United, Waitakere United). How did the opportunity to go play there come about?
Gagame Feni (GF): Happily for me, I had the opportunity to go play in New Zealand through Solomon Warriors, which was called Uncles FC at the time. Uncles FC had a sister club in New Zealand called Nelson Suburbs. The agreement was that I go to the school and play there. I was really lucky enough to be picked to go.
ID: In addition to your early days in New Zealand, you have had the opportunity to play for clubs in the Solomon Islands, Papua New Guinea, Fiji and Vanuatu. What do you consider to be the most competitive league of these?
GF: They are all competitive. The thing is how quickly you can adapt. I particularly prefer the competitiveness of the Fiji league.
ID: You played there in Suva, right?
GF: Yes.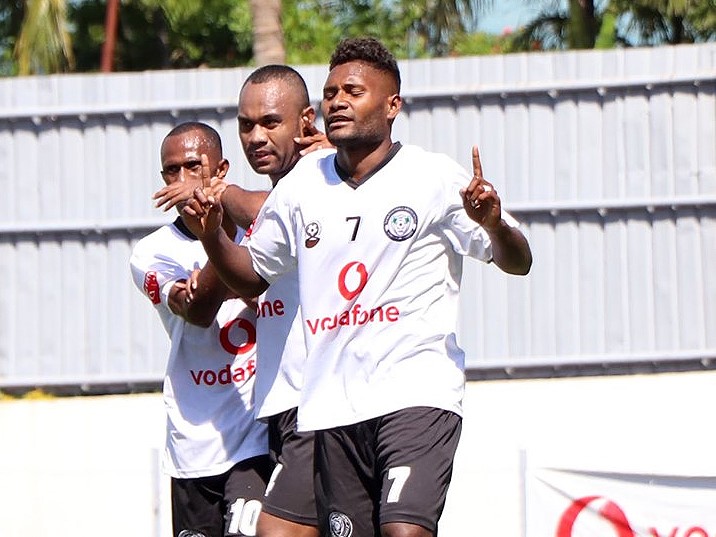 ID: It's not the first time you've been a league goalscorer, but scoring 34 goals must be a record for you. How do you feel about having contributed to your team reaching the second place in the league and being able to play the preliminary qualifying phase for the OFC Champions League?
GF: I am very happy, and yes, it is a record for me too. First, I have to give credit to my teammates for my goals, because without them I wouldn't have been able to do them.
I'm just happy to be able to help my team in any way, and to have come this far, something that no one thought we could achieve. I am just honored and grateful to have made history with Kossa FC, who had not reached the OFC Champions League in the last 15 years.
ID: The campaign was great, and you were very close to getting a pass to the final phase
GF: We were so close to reaching it, mate.
ID: After the good campaign of Solomon Islands in the last qualifiers for Qatar 2022, several members of the national team are migrating to Australian football. What do you think is missing for the soccer players of your country to look for opportunities in leagues on other continents?
GF: Our biggest challenge is associated with financial issues. That is the reason why playing beyond Australia or New Zealand is quite hard. Traveling and playing in places like Europe or Asia is very expensive, both in terms of travel and cost of living.
ID: And what does it mean for you, and for the Solomon Islands, that a player like Raphael Lea'i has signed for a club in Europe?
GF: For me personally it is a great joy, because it opens a platform for our young generations.
ID: Which players are part of that «new generation» of Solomon Islands? Who do you think has great growth potential? Can you give me some names?
GF: Here there are lots of young players with potential. I've seen them play, but I don't know their names. I wish I knew them. In the league there are some very good ones. The only thing is that discipline and attitude have to go together in the daily work to be able to go as far as a league in Europe.
ID: How are the contracts in Solomon Islands soccer? If it is possible for you to comment, is what they pay you at the club enough to live comfortably?
GF: Here in the Solomon Islands, most of the players don't get paid very much. In other words, we get paid if we win, but if we lose there's no payment.
ID: That seems unfair. And did your contract with Kossa finish with this season, or was it extended for the next?
GF: Yeah, it's kind of a letdown. And my contract with Kossa ended just now.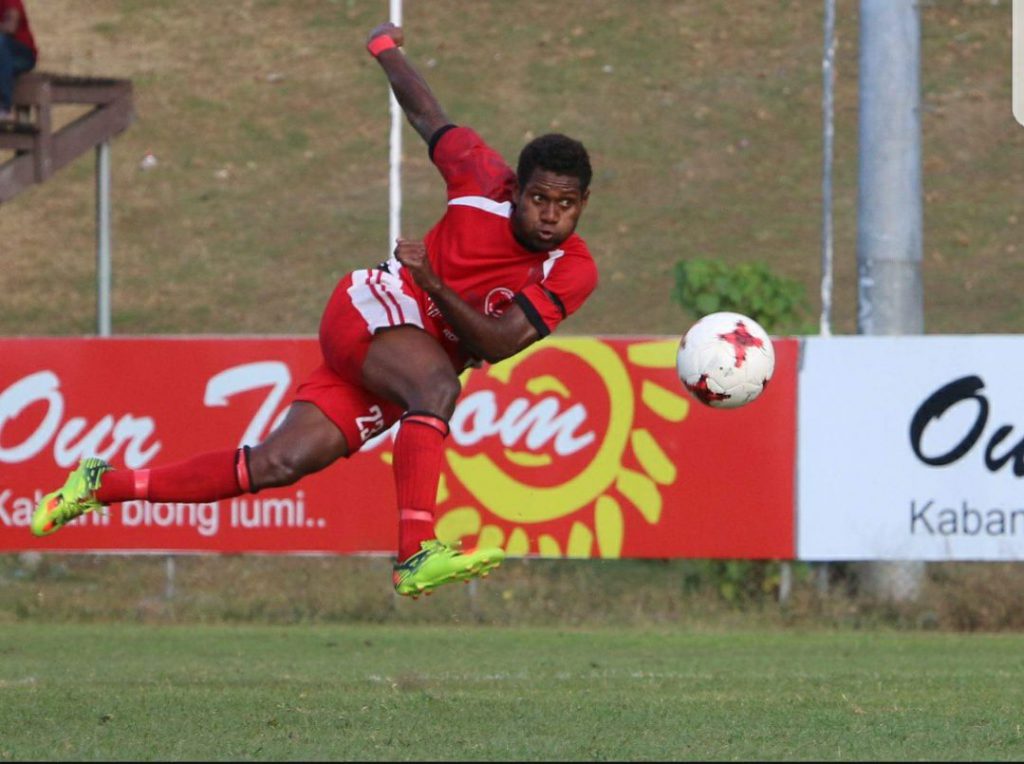 ID: And what plans do you have for the next season? I suppose that with your 34 goals you will have many offers.
GF: I want to leave my options open, mate. So right now I still don't know what my future will be.
ID: Apart from soccer, do you have another job or activity?
GF: Yes. I work as a rice distributor. It's my wife's family business. And it helps me with additional income. In fact, it could be said that it is my main source of income.
ID: Do you have any children?
GF: No. Not yet.
ID: Who are the best friends football has given you?
GF: My best friends are Junior Dau and Sammie Birisi. They are not soccer players, but they both used to play before. Sammie spent half a season alongside me at Kossa, and Dau played high school soccer. We were both in the same school, called Betikama College.
ID: Nice! Has soccer changed your life and that of your family? Does anyone else in your family play a sport competitively?
GF: Yeah, soccer has changed my life a lot. I wouldn't say I'm famous, but football has allowed me to meet a lot of people and make new friends.
My whole family plays sports. Competitively, my older brother used to play for the national beach soccer team, and practiced basketball.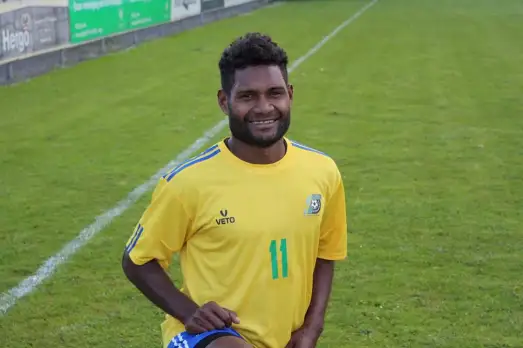 ID: Are you a fan or supporter of a soccer team worldwide?
GF: Supporter, from Real Madrid and Manchester United.
ID: And what is your model player?
GF: Ronaldo, the Brazilian. One of the best forwards in history.
ID: Do you know anything about Latin American soccer? Did you watch the last World Cup?
GF: Honestly, I don't know much about soccer in Latin America. And yes, I watched the World Cup.
ID: And who was your favorite in the World Cup?
GF: I was supporting Portugal because of Pepe. He is my favorite defender.
ID: Ha ha ha. It sounds strange that a goalscorer supports a team for a defender.
GF: Ha ha ha. Yes, I know. I am an optimistic person.
ID: In the last "FIFA The Best Awards", both the captain of your national team (Micah Lea'alafa) and the coach (Felipe Vega Arango) voted Messi in first place as the best player of 2022, followed by Mbappe and Benzema. Do you agree with them, or would you have voted differently?
GF: Of course Messi is the best player, but for 2022 I would have voted for Benzema first, then Mbappe and Messi third.
ID: Is it in your plans to play outside the Solomon Islands again? Where would you like to play?
GF: Possibly in New Zealand, but I want to go a bit further. I want to push myself.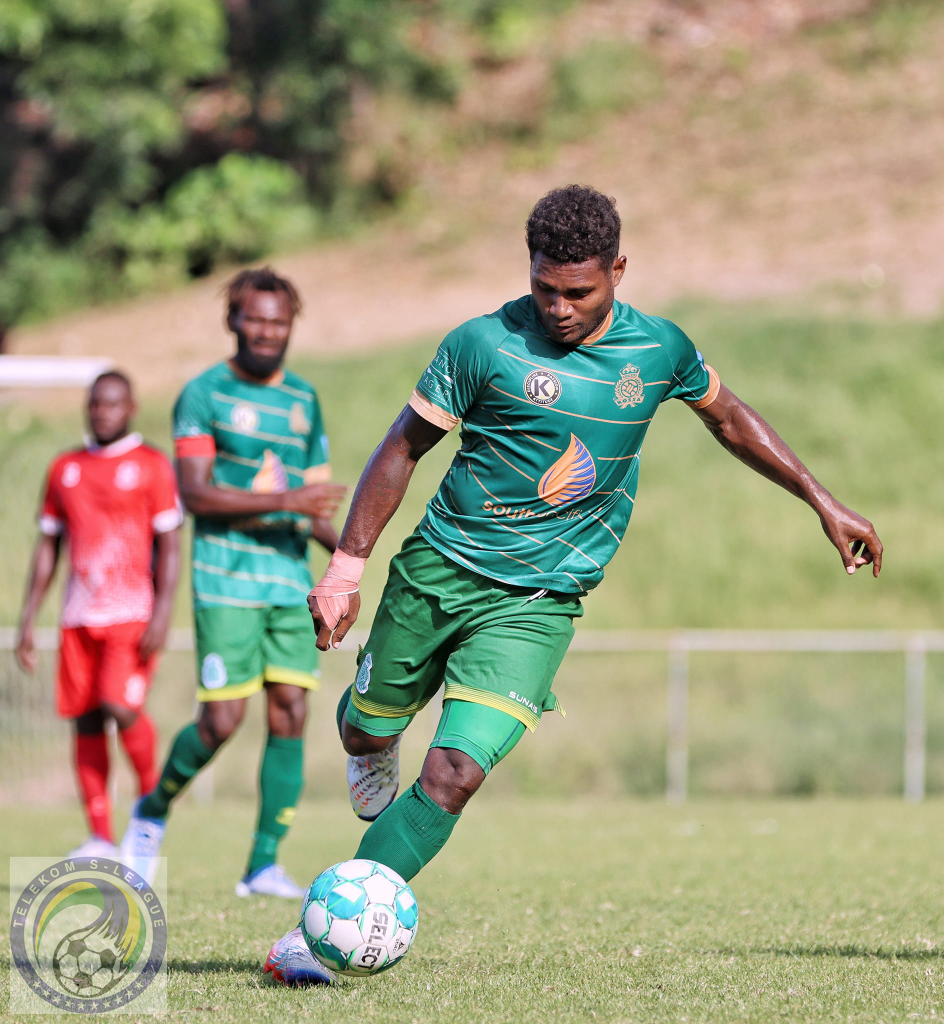 ID: Up to what age would you like to continue playing soccer?
GF: I guess until 40.
ID: So we have 10 more years of soccer! Do you have an agent, or do you receive and negotiate your offers directly?
GF: I wish I had an agent. All the offers I receive are directly.
ID: Does the Solomon Islands Football Federation (SIFF) or your club give you any assistance in this regard? I mean, how do you know if a foreign club wants to count on you?
GF: Not really. Only communications through Facebook.
ID: This is my last question and thanks again for your time. Do you plan to study or develop any other career besides soccer?
GF: You're welcome. I'll probably study for coaching, but I'm still deciding.
ID: Well Gagame, it has been a pleasure to have this extensive talk with you. Can you send a greeting to the AlterFutbol fans who follow the Solomon Islands league?
GF: Sure, mate. Thanks for the questions and for the interview. I appreciate it. And greetings to all the fans.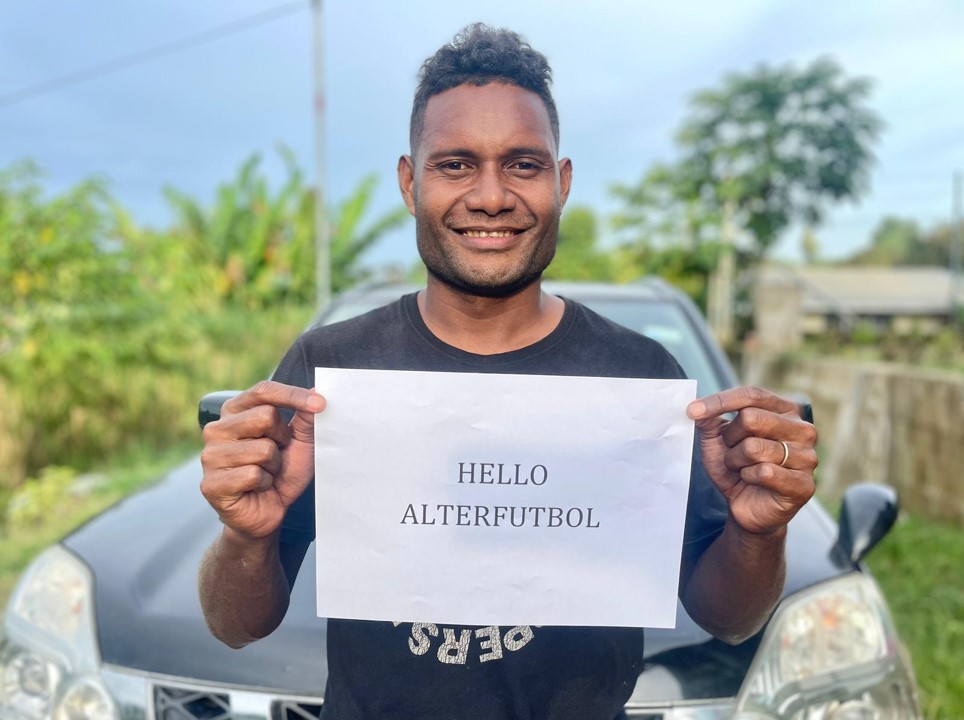 This is Gagame Feni, the absolute goalscorer in the Solomon Islands League, a simple man, with his feet on the ground, but with the desire to continue leaving his mark on football.